How to add albums to your event
To add albums to your event, please follow the steps below.
Sign in to waldophotos.com
Once signed in, click into the event you'd like to add an album to
On the next screen you'll see icons in the right rail. Scroll over the right rail to view the list of menu options
Next, click Add Album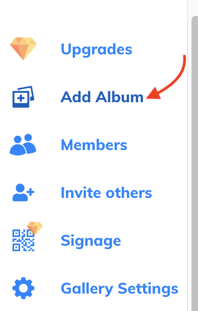 If you have any questions, please feel free to reach out to us at support@waldophotos.com.